QualiCell Cellulose ether products can improve Tile bond through the following advantages: Increase longer open time. Improve work performance, non-stick trowel. Increase the resistance to sagging and moisture.
Cellulose ether for Tile Bond
Tile bond is a non-toxic, odorless, non-polluting, non-corrosive, green and environmentally friendly adhesive, which can be divided into three categories: polymer type, ordinary type, and heavy brick type. It is a finely processed powdery high-strength bonding material made of imported polymer binders to modify high-quality cement, mixed with quartz sand, various additives, and fillers. It can be used directly after mixing with water.
What are the common Tile bond ?
1.Polymer Tile bond
Features: This tile adhesive has strong adhesion, good water resistance, good durability, easy operation, high shear performance, and can be used as an interface agent and adhesive with dual effects.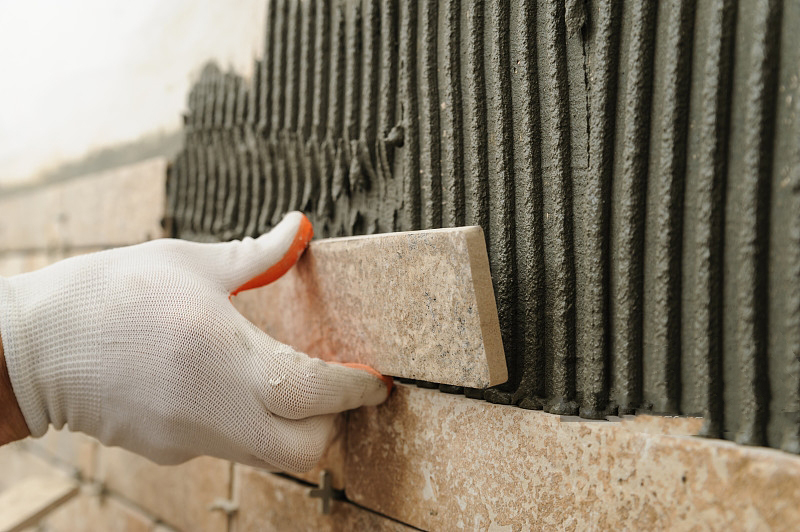 2.Ordinary Tile bond
Features: This type of tile adhesive does not need to wet the brick wall during the construction. It has good flexibility, impermeability, crack resistance, good aging resistance, high temperature resistance, freeze-thaw resistance, non-toxic and environmentally friendly, and simple construction.
3.Heavy brick Tile bond
Features: This tile adhesive is specially formulated to solve the problem of ordinary tile adhesives that cannot stick to some tiles. This product can also stick tiles on the outside of the tiles, completely eliminating the problem of ordinary adhesives not sticking to the outside of the tiles. , Worry-free and convenient, no need to worry about the problem of shoveling off the tiles and re-attaching or using adhesives to stick them outside. It is 3-5 times stronger than ordinary ceramic adhesives, and can completely replace dry hanging racks, saving construction costs.
4.Tile bond can be used to paste ordinary tiles, ceramic tiles, glazed tiles, glass mosaics, ceramic mosaics, floor tiles, marble, granite, gypsum board and other wall decoration materials. It has high bonding strength, good workability, good water retention, long adjustment time, no flow of tiles, water resistance, high temperature resistance, freeze-thaw resistance, resistance to cold and heat changes, waterproof and impermeability, good anti-aging performance and long-term It has high durability, avoiding hollowing and cracking, simple operation, convenient construction, high work efficiency and economic benefit.