QualiCell Cellulose ether HPMC/MHEC/HEC products can improve Exterior paints through the following advantages: Increase longer open time. Improve work performance, non-stick trowel. Increase the resistance to sagging and moisture.
Cellulose ether for Exterior paints
Wall paint, as the name implies, is a kind of exterior wall paint that is applied to the exterior wall. The exterior wall paint is required for exterior wall coatings. The exterior wall decoration of colleagues can also make a building's high-grade materials color and quality, and the appearance of the building taller. Let the editor give you a detailed introduction. Details of the paint!
What is exterior paint?
The exterior paint is made of highly elastic silicon emulsion, titanium dioxide additives, etc. Sex and waterproof function. Due to the new technology, the coating has excellent stain resistance, breathability and resistance.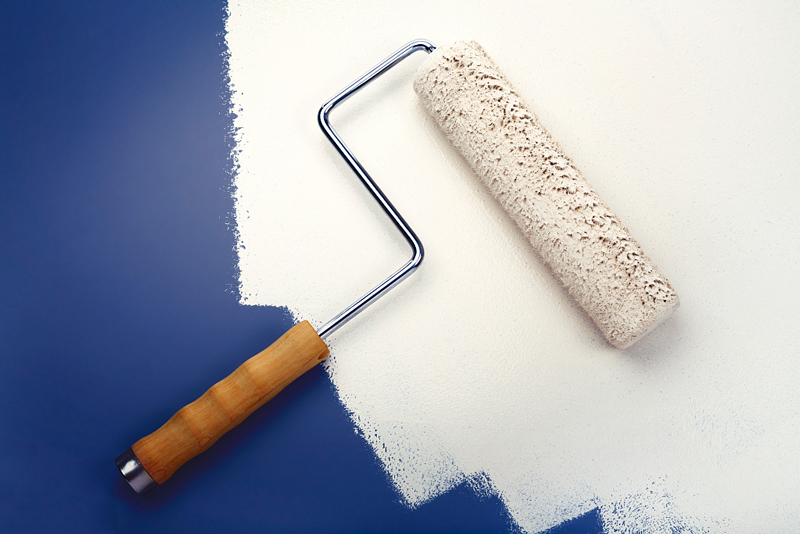 Types of exterior paint
The exterior wall decoration is directly exposed to nature, and withstands wind, rain, and sun. Therefore, the coating is required to have water resistance, color retention, pollution resistance, aging resistance and good adhesion, and also have good freeze-thaw resistance and film formation. Features of low temperature.
Exterior wall coatings are divided into four categories according to the decorative texture:
The first category: thin exterior wall coatings: fine texture, less materials, and can also be used for interior wall decoration, including flat coatings, sand wall-like and mica-like coatings. Most of the colorful acrylic glossy latex paints are thin paints. Its characteristics are water resistance, acid resistance, alkali resistance, and freeze-thaw resistance.
The second category: multi-layer pattern paint: this kind of paint is a new type of architectural paint with aggregates with acrylic emulsion and polymer materials as the main film-forming materials. The pattern is concave and convex, rich in three-dimensional effect.
The third category: Colored sand paint: Using dyed quartz sand and ceramic mica powder as the main raw materials, the color is novel and brilliant.
The fourth category: Thick paint: sprayable, paintable, rollable, nappable, and can also be made with different texture patterns. It is characterized by good water resistance, alkali resistance, pollution resistance, weather resistance, and easy construction and maintenance.
Exterior wall paint is not only colorful and colorful, but also has excellent effect. It is a very practical and beautiful home building material coating. You may wish to use more environmentally friendly exterior wall coatings in your home decoration to increase the decorative effect.
The quality of exterior wall paint can also determine the length of the building's existence. In some buildings, due to the poor quality of exterior wall paint, the exterior wall will fall off, affecting the appearance, and it needs to be repaired frequently, which wastes a lot of money. Necessary expenses. It is necessary to pay attention to the choice of exterior wall paint, because the building is exposed to the outside for a long time, and frequent sun and wind is inevitable, so waterproof and sunscreen should be considered when choosing exterior wall paint.