QualiCell Cellulose ether products can improve Block laying adhesives through the following advantages:
Long working time
No curing required after block work is done
Improved adhesion between two blocks
Fast & economical
Block laying adhesives
Aerated concrete block adhesives are used to build walls made from aerated concrete blocks, particularly polished lime sand bricks or clinkers. Constructing such walls creates only small joints so the progress of construction work is faster and more efficient with this modern adhesion technology.
It is a finished product made of special polymer polymers and hydraulic silicate materials for aerated blocks, with a variety of high-performance additives. Strong performance, suitable for masonry with additional blocks. It has the characteristics of convenient air, water and abrasion resistance, anti-corrosion, economy and practicality.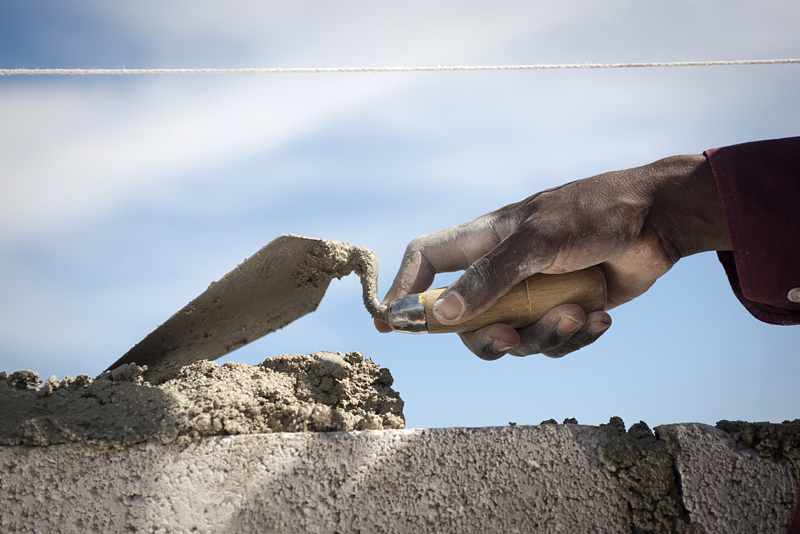 Instructions
1 Stir this product and water at a ratio of about 4:1 until it becomes a paste without lumps. Let it stand for 3~5 minutes before use;
2 Spread the mixed adhesive evenly on the block with a special scraper, and build it within the open time, pay attention to correct the level and verticality of the block;
3 The surface of the block must be flat, firm, clean, free of oil stains and floating dust. The prepared product should be used up within 4 hours;
4 The coating thickness is 2~4mm, and the amount of wall is 5-8kg per square meter.
Designed for use with water to produce high strength thixotropic mortar, for laying aerated light weight concrete, fly ash bricks, cement hollow blocks, cellular concrete blocks or smoothing over the block work surface in layers of upto 12mm thickness, that meet and exceed the requirements of National and International Standards.